---
ebook creation and distribution services for authors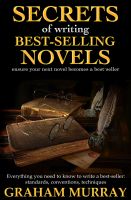 You finally finished your book and now want it published! But every paper publisher and agent so far has refused your manuscript!
So, you decide to "go it alone". But . .
1.How do you convert your manuscript into the correct format for hand-held readers such as EPUB, MOBI, LPR and a plethora others?
2. How and where do you get your converted ebook published?
3. How do you obtain an ISBN number for your book?

LIVING BOOKS USA helps writers to realize their dreams and finally see their work in 'print' and on sale! Now you CAN have your life's work on sale at major online ebook distributors within a few hours - at a fraction of the cost!


* * *
submit your manuscript for conversion and publication
file conversion for self publishing authors
proofreading and editing services
want us to be your distributor?
---
All material contained herein is copyright © to Living Books USA 1977-2011