---
ebook conversion and distribution services for authors
We convert your MS-WORD DOC manuscripts - including WORD's built-in Table of Contents (TOCs) feature -into popular hand-held reader formats such as EPUB and MOBI, and publish them to all the major online ebook distributors. We can also inter-convert digital files from one format to another, e.g. from MOBI to EPUB and vice versa.
Click here for a comprehensive list of possible interconversions.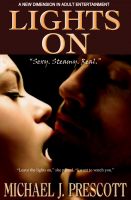 Living Books USA welcomes both new and established authors who are making the digital leap. We convert your manuscript into your desired ebook format/s which can then be published to the online bookstores of your choice.
If you would like LIVING BOOKS USA to be your distributor, we will gladly convert and publish your books to all major online ebooks such as Barnes & Noble, Sony, Apple (iBooks), Diesel, Kobo, Barker & Taylor, Smashwords etc. Some formatting restrictions may apply - see services offered below.
Having us act as your publisher/distributor requires an unavoidable EXCLUSIVE six months distribution agreement. This is necessary to prevent price wars among independent distributors. See article here.
* * *
submit your manuscript for conversion and publication
file conversion for self publishing authors
proofreading and editing services
want us to be your distributor?
---
All material contained herein is copyright © to Living Books USA 1977-2011