---
file conversion for self publishing authors
$30 flat rate per ebook format!
The instructions here are intended for authors who will be self-publishing their own work to their distributors of choice and merely need their manuscript/s converting into ebook format/s.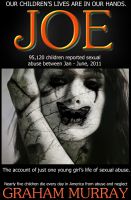 1. Important Note: you declare that you are the copyright holder for ALL and ANY work submitted.
2. Proofreading is your responsibility. (see our proofreading services if needed.)
3. What ever you submit to us is exactly how your book will appear in its published ebook form. This includes typos, spelling mistakes and grammatical errors!
4. Manuscripts MUST be completed and ready for publishing.
5. Please ensure that your book has been properly proofread before submitting it for conversion.
6. Please read the final checklist requirements BEFORE submitting your work.
FINAL CHECKLIST BEFORE SUBMISSION
You should perform these simple tasks against your completed manuscript to ensure quicker converting of your book. We will let you know if further corrections are needed, but this is a good starting point.
In Microsoft WORD:-
a. Remove all Headers, Footers and Page numbers - these do not convert to ebook formats.
b. Remove ALL multiple spaces between paragraphs and after periods.
c. Do NOT use Word's "SMALL CAPS" option under FONT details.
d. Remove ALL TABS from your manuscript, other than those used in Word's 'styles'.
e. Remove all "Insert page break" commands unless absolutely essential to the book's layout.
f. Remove any animated gifs, blinking text, etc. as these do not convert into ebook formats.
(click here for useful codes used in Word's Search and Replace Function.)
NOTE: digital files such as EPUB and MOBI can only be edited using sophisticated software.
PROCEDURE
1. Once completed, email us your final manuscript for checking and conversion. Remember to let us know which format you prefer, i.e. EPUB, MOBI, etc. Please try to keep any single email size to under 2MB to prevent email blockage (your ISP won't be pleased, either!). You may ZIP files for easier transport.
2. If the files are acceptable and convert properly, we will notify you by email.
3. You will be then be directed to our PayPal payment page.
4. As soon as we receive confirmation of payment, your file/s are emailed to you, ready for publication.
You're Done!
* * SUBMIT FILES * *
A note about ebook formats.
Like all things electronic, there are invariably several 'versions' available. Ebooks are no different and all ebook formats are available in several different versions of the SAME format, such as EPUB. Neither we nor anyone else can guarantee that converted files will be compatible with ALL 'flavors' of any particular format. All of our converted files will, however, be compatible with the most common versions in use today.
our guarantee!
We offer to repeat a conversion if it does not perform as expected. Simply email us and explain exactly what the problem is. If it is a fixable issue, we will attempt to fix the error/s and re-issue a new file.
* * *
want us to be your distributor?
submit your manuscript for publication
do you require full proofing services?
SERVICES FOR INDEPENDENT PUBLISHERS
---
All material contained herein is copyright © to Living Books USA 1977-2011